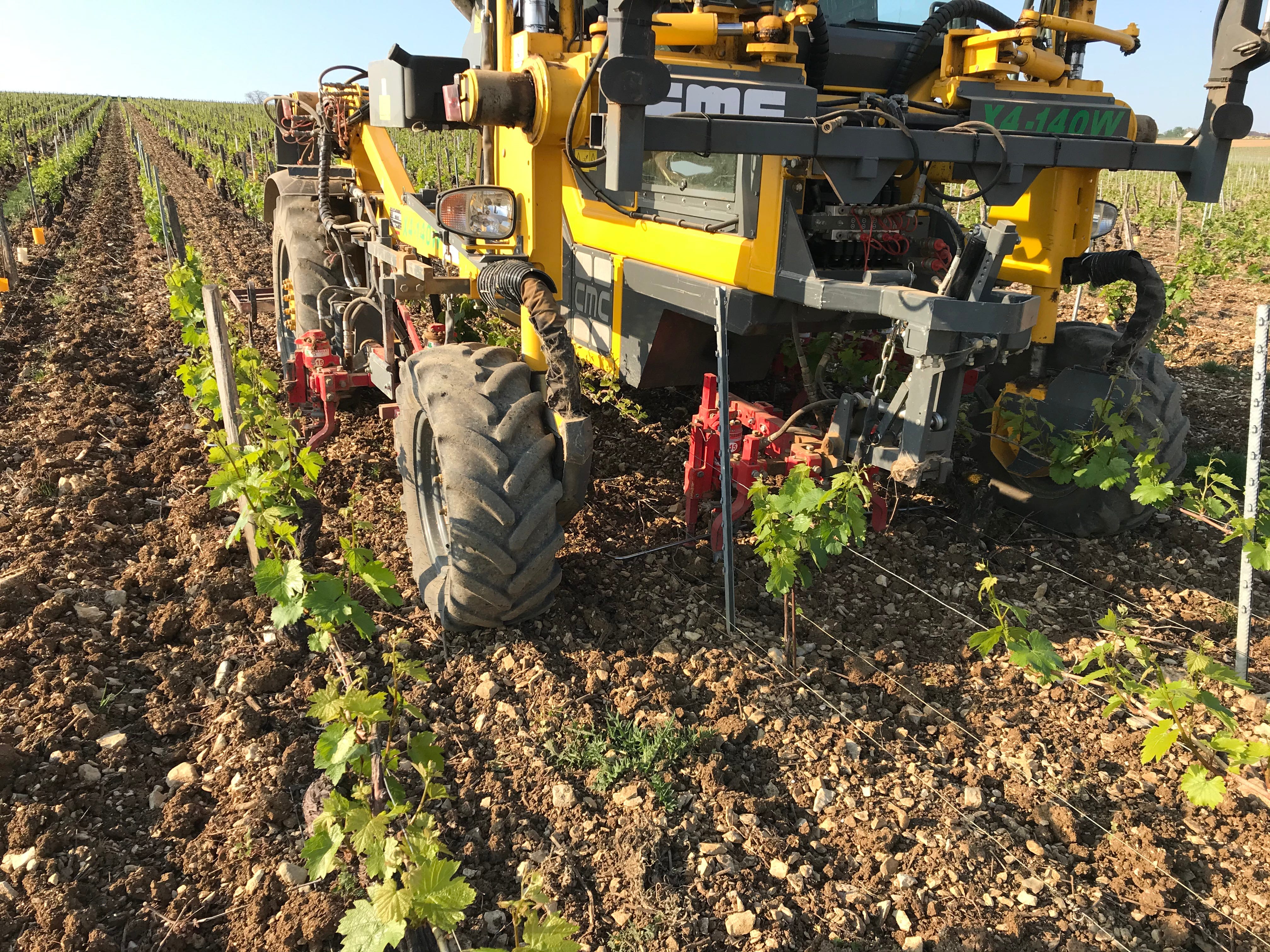 The vines
Today Le Domaine Vincent Wengier operates 26 ha of vines, spread over 4 appellations. Chablis, Petit Chablis, Aligoté and Bourgogne Chardonnay. And soon the Bourgogne rouge which has just been planted, for a first harvest in 2021.
The soils are clay-limestone, the subsoils are of course from the Kimmeridgian, which made Chablis famous.
The vines are grown in narrow rows, typical of the Burgundy region.
Since this year the estate has been converted to ORGANIC AGRICULTURE. AB certification will be for the 2023 harvest.
The Vincent Wengier estate has had HVE (high environmental value) certification since 2019 vintage. That is to say, I help the fauna an flora to develop around the vines. The natural environment is more balanced.




Winemaking
After a mechanical harvest, the grapes are quickly pressed to avoid any oxidation and maceration. The pressing is done in two pneumatic low pressure presses.
The juices thus collected are cooled and settled, that is to say that the clear juices are separated from the particles of skin or grape pulp.
The must are stored in thermo-regulated stainless steel tanks. Alcoholic fermentation can now begin. It is quite long, about a month.
Once these are completed, it is the turn of malolactic fermentation, which is the transformation of malic acid into lactic acid by bacteria. This brings more roundness to the wines.
After all this hard "work" of the wine, it is left to rest on its fine lees for 8 to 10 months. This is called ageing. During this period it continues to enrich in texture and aromas.